Add a Dutch Canopy to your property and shield it from the elements. Not only does a Dutch Canopy awning look good, but it provides a variety of other benefits too. At Regal Awnings, we offer an array of Dutch Canopy awning designs that are made from high quality materials, so you can make your Dutch canopy bespoke to your property.
All our Dutch canopies are designed specifically for your home, no matter what shape it may be. With three hundred variations of fabrics, you can be sure that finding the right material for your personalised Dutch Canopy to match your home exteriors will be easy and straightforward.
Get In Touch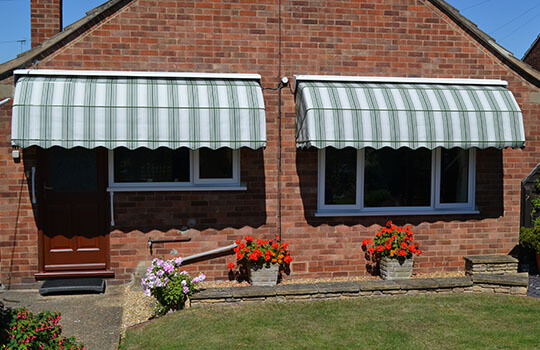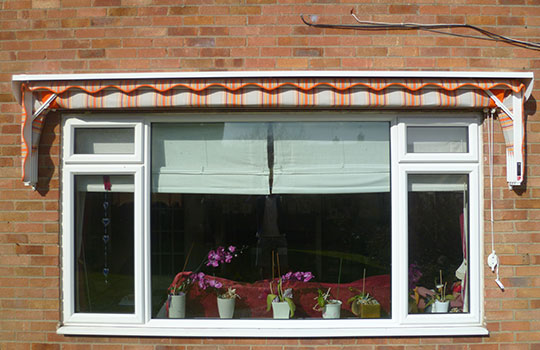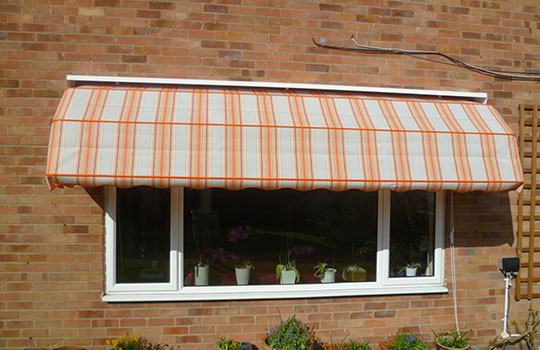 Dutch Canopy Installation
Here at Regal Awnings, we pride ourselves on offering all our customers a variety of options for your Dutch Canopy awning, so you can add a personal touch to your property. Not only can you choose the colour, size and design, but we also offer the option of choosing a manual, fully automatic and electric operation Dutch Canopy, adding convenience for the homeowner.
What's more, not only can our in-house team help you to choose and design the perfect residential awning for your property, but we can also install your Dutch Canopy for you. Therefore, you can be sure that your awning will be fitted correctly, so it will last longer, making it a worthwhile investment.
If you would like more information about our Dutch Canopy awning range or installation, get in touch and our team will be more than happy to advise you on designing the best canopy for your property.
Do not hesitate to get in touch with us today! Our staff will be delighted to advise you on any questions you may have and will help you choose the right canopy for your home!
---
For A Professional Awning Installation Service, Regal Awnings Are Always On Hand To Help.
Browse Our Brochure
Our brochure outlines our unparalleled range of garden and patio awnings and canopies, including the unique options available with each of them. From the material design, frame colour and model type, to additional options such as lighting and heating, you can create the awning of your dreams with Regal Awnings.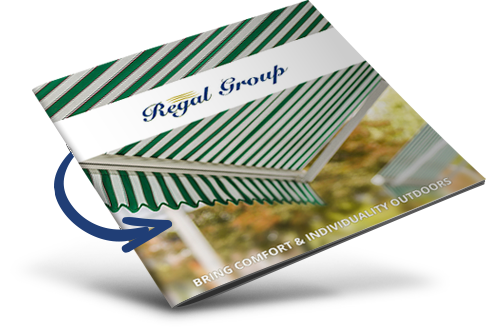 Choose A Dutch Canopy Awning
Adding a Dutch Canopy awning to your residential property provides some additional privacy. As the canopy covers a large proportion of your garden and outside living space, neighbours are less likely to be able to view what you are doing. So, you can now enjoy spending time in your garden in peace! A Dutch Canopy also helps to reduce your carbon footprint, at the same time as helping you to save money in the Summer. The canopy will cover your property from sun rays, which will leave your house feeling cooler, so you won't need to put the air conditioning on.
What's more, during these warmer months, the Dutch Canopy awning will protect your property, you and your furniture form UV rays and provide you with additional shade.
The enhancement of your outside space form a Dutch Canopy is one of the biggest advantages. Not only does this add extra space for entertaining friends, but you can use it all year round and make the most of your garden, not just in the summer months.
For more information about our Dutch Canopy collection, contact our professional team, today.
Contact our helpful team for more information about our dutch canopies, today.
Call us on
0800 002 9904
and talk to one of our staff members today.