Make your home feel brand new again with the addition of a glass veranda. A glass veranda is a brilliant way to extend your home without the need for any vast structural changes, giving it a stylish exterior for added visual enhancement.
When you want to give the exterior of your property a new lease of life, a glass veranda can take your home to the next level. As well as giving you some more space to enjoy in your home, an elegant glass veranda will give the outside of your property the luxury touch you've been looking for.
Get In Touch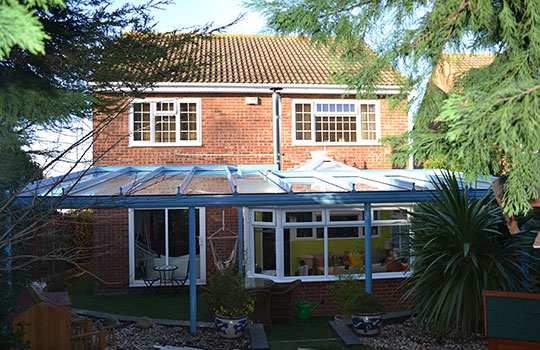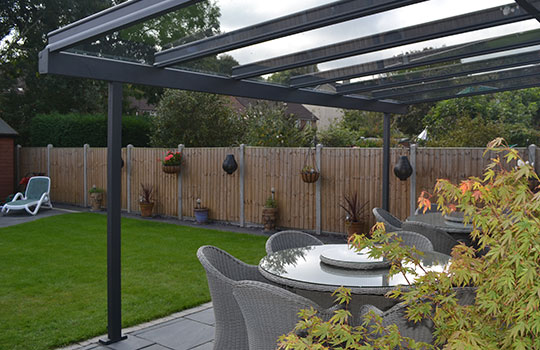 Enjoy your garden all year round with glass verandas
Enjoy your garden all year round with a glass veranda, give your home an added hint of class and sophistication. Even during the rainy weather, sitting in your glass veranda will allow you to admire your lovely garden without facing the elements. A glass veranda is similar to an awning, but is made with a glass top so that the beautiful sunlight is unhindered, whilst protecting you from any rain that might come along.
Enhance the exterior of your home with a visually captivating glass veranda, offering year round weather protection for your home with a stunning glass exterior to add a touch of luxury. Elegant glass verandas are a popular choice for the front of homes as well as the back, making a striking first impression for visitors or customers. Although often seen on the back of a property, a glass veranda offers a grand area which is protected from all kinds of weather and allows your family and visitors to enjoy your lovely garden.
---
For A Professional Awning Installation Service, Regal Awnings Are Always On Hand To Help.
Order a free glass veranda brochure
Our glass veranda brochure outlines our range of awnings and canopies, describing the unique options available with each of them. From the material design, frame colour and model type, to additional options such as lighting and heating, you can create the glass veranda of your dreams with Regal Awnings.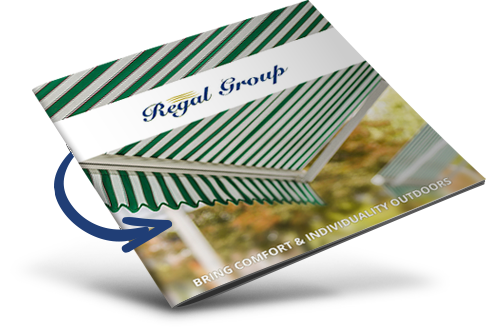 Extend your home with elegant glass verandas
Whether you're looking for a glass veranda for your back patio or you want to add a glass veranda to the front of your home, a luxury outdoor space will always be a welcome addition.
The Regal Group offer a large selection of glass verandas, bringing an additional space to let the sun shine through whilst protecting you from the elements all year round. We offer elegant glass verandas in a variety of different styles, shapes and with a number of attractive features so that you can get the benefit of a covered patio or porch whilst enjoying the beautiful outdoors. For your unique glass veranda needs, we can offer you the option of bespoke built glass verandas for the ideal solution for you.
If you would like more information about our range of glass verandas, get in touch with our team.
Call us on
0800 002 9904
and talk to one of our staff members today.
Get In Touch
or
Request A Brochure