Soak Up the Sunshine with a Glass Roof Extension
The simple addition of a glass roof can go a long way, creating an expensive and luxurious looking addition to your home. Our glass roof extensions are made to your specifications and requirements so that they highlight the beauty of your property, perfectly fitting their surroundings for a long lasting solution that you and your family can enjoy for years to come. There's nothing better than enjoying the relaxation of your patio, sitting under your glass roof canopy whatever the weather, soaking up the warm rays with an ice-cold drink in the summer or staying protected from any rain showers in the chillier months.
A glass roof is a relatively inexpensive way to enhance your home, creating additional space that offers a more open feel in comparison to a traditional awning. Whether you want to extend your home with a glass roof canopy off of your kitchen to overlook your al fresco dining area or create an outdoor space where you kids can enjoy playing in the fresh air, the modern options available are extensive. Glass roofs can also be used in commercial settings, providing extra room for the enjoyment of employees and customers.
Get In Touch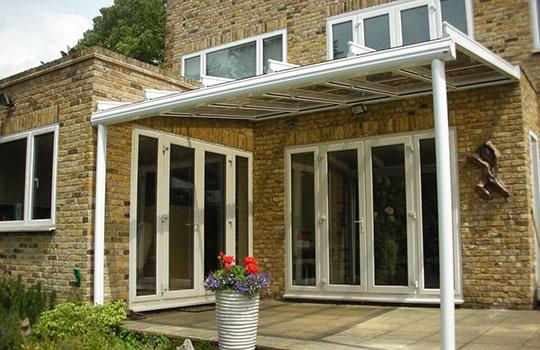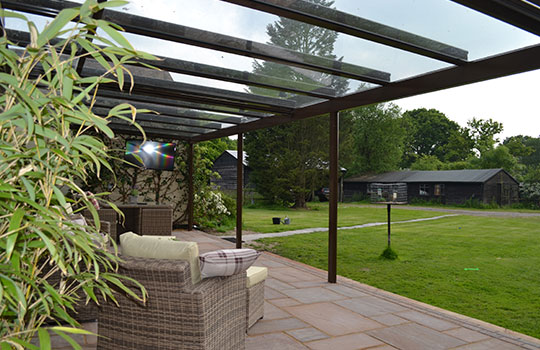 A Glass Roof Canopy with a Quality Finish
Here at the Regal Group, we are dedicated to offering you quality glass roofs made of premium materials and stunning architectural designs with the highest precision. Whether you opt for a simple contemporary and minimalistic design to suit your modern home or would prefer an extravagant glass roof to suit your intricate architecture, we strive to find the perfect design for your surroundings.
With the help of our team, decide on the right glass roof to give your home that wow factor and provide you and your family with a little extra space to enjoy the beauty of nature in all its glory. The ability to make use of your glass roof extension all year round can make a huge difference, being the perfect setting for hosting your friends and family without having to worry about the weather forecast ruining your plans. Simply sit back and relax in the warm sunlight under your quality glass roof, soaking up the rays of sunshine and enjoying the views.
---
For A Professional Awning Installation Service, Regal Awnings Are Always On Hand To Help.
Order a Free Glass Roof Brochure
We take a unique approach with each and every order, helping you tick all of the boxes when it comes to your glass roof canopy. Our brochure outlines our unparalleled range of awnings and canopies, including the unique options available with each of them. Choose the material design, frame colour and model type as well as additional options such as lighting and heating, making your vision a reality.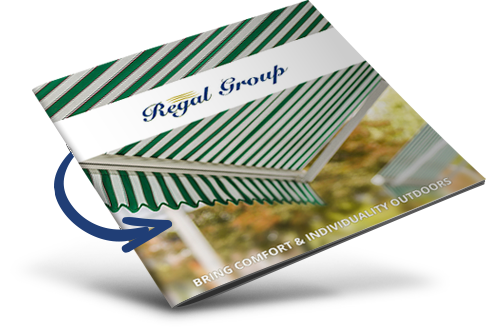 Contact our experienced team to find out more about our glass roofs, today.
Call us on
0800 002 9904
and talk to one of our staff members today.
Get In Touch
or
Request A Brochure