Enhance Your Residential or Commercial Property with a Glass Roof
In years past most were content to spend their time soaking up the summer sun in an elegant conservatory or sun room that took some time to build, but now as more modern alternatives come to light the options have grown exponentially as bespoke extensions become ever more available to the masses. From elegant glass verandas and glass roofs to modern glass rooms added onto your back porch as an extra family room during the summer or winter, the options are inspired and will leave your neighbors green with envy as you sit back and relax in the warm sunlight under a quality glass roof.
Although they look truly expensive and luxurious, glass roofs are relatively inexpensive to design and build with bespoke built extensions. With the help of the Regal Group you can add some extra space to your home or commercial property with little effort and very little cost on your part. Our glass roofs are made to your specifications and requirements so that they highlight the beauty of your property while offering you a respite from the day as you sit and enjoy the warm summer rays. Whether you want to extend your home with a glass roof off of your kitchen as a place where you kids can while away the summer months in style or extend your commercial property for the enjoyment of employees and customers, the Regal Group has just what you are looking for to make it truly spectacular.
Get In Touch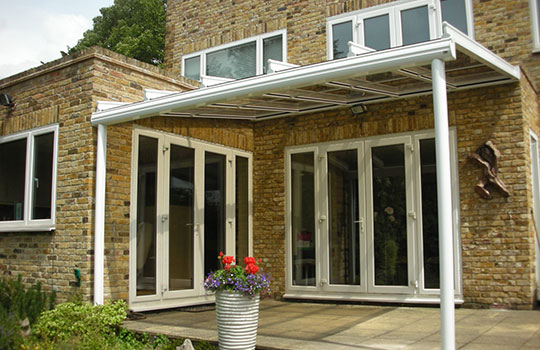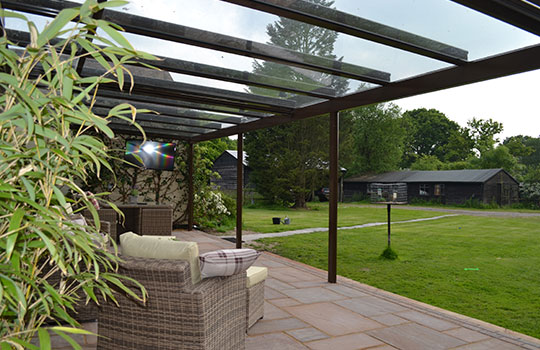 Quality finish, premium materials
The Regal Group is dedicated to offering you quality glass roofs made of premium materials, stunning architectural designs and with the highest precision so that your new extension looks well worth the amount of hard working money you have invested in it. From a simple modern minimalist design to an extravagantly stylize patio extension, we have the perfect glass roofs for you. The beauty of glass roofs and extensions is that they can be done inexpensively through our design and building services, but will add considerable value to the overall price of your home if you were to sell it in the future. With the help of the Regal Group you can add a stunning glass roof to your home that gives you and your family a little extra space and a place to enjoy the beauty of nature in all its glory.
---
For A Professional Awning Installation Service, Regal Awnings Are Always On Hand To Help.
Obtain A Brochure
Our brochure outlines our unparalleled range of awnings and canopies, including the unique options available with each of them. From the material design, frame colour and model type, to additional options such as lighting and heating, you can create the awning of your dreams with Regal Awnings.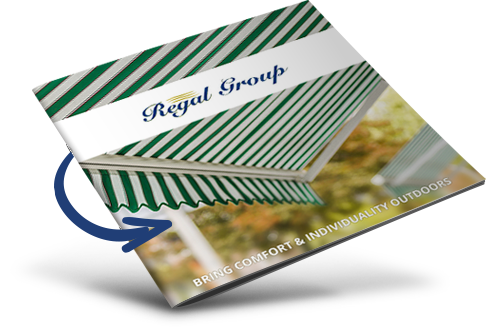 Contact our experienced team to find out more about our glass roofs, today.
Call us on
0800 002 9904
and talk to one of our staff members today.
Get In Touch
or
Request A Brochure