Design Your Made to Measure House Awning UK
Enhancing your outdoor space has never been easier thanks to our extensive collection of house and patio awnings. With a range of different designs and styles available, find the aesthetic that matches your home so you can enjoy your garden all year round, being able to enjoy your patio space as you entertain guests underneath your new house awning UK.
Enjoy Your House Awning All Year Round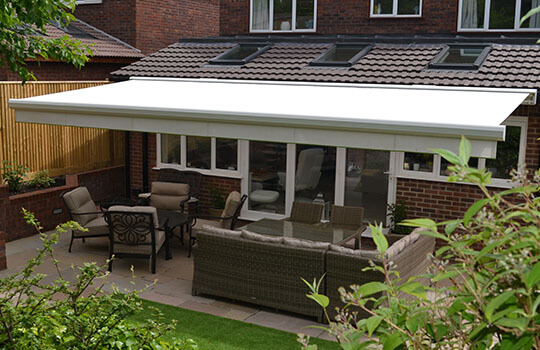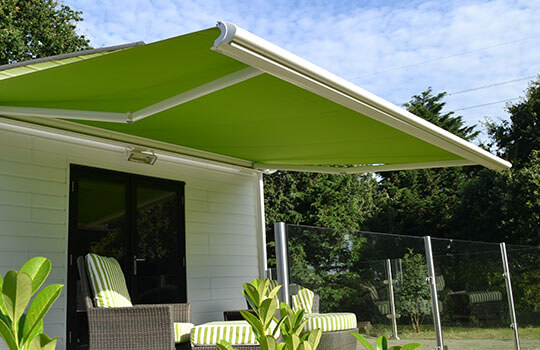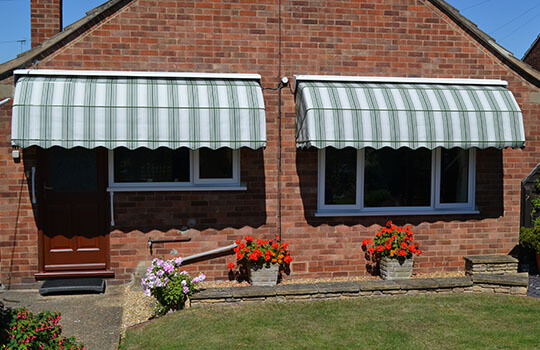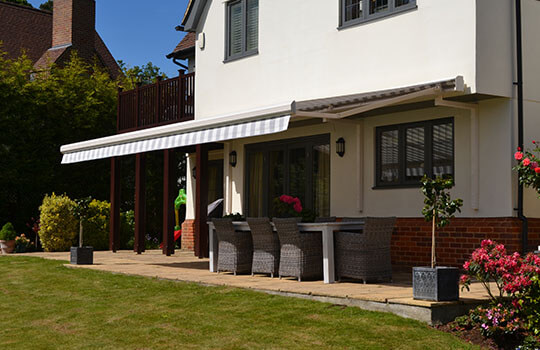 During the summer months, keep cool with the addition of a house awning UK. Being ideal for the prevention of overheating, a house awning will protect your property from constant sun exposure and act as an external blind for you, your home and your furniture, minimising the risk of sun damage to internal furnishings. By creating shade from the direct sunlight, the rays of sunshine are kept away from the windows to help to cool down your home and prevent glare, being a worthwhile investment.
Installation of Your House Awning UK
With each and every one of our house awnings being made to order, we pride ourselves on exceptionally high standards every time. The design of your awning is in your hands, including the colour, style and size, meaning you will always get a perfect fit that matches all of your requirements. Once you have finalised your design, our experienced team deliver a professional fitting service and will always make sure that your new house awning has been fitted correctly. With a high level of knowledge and technical expertise in our team, you can rest assured that the fitting will be efficient and accurate, increasing the lifespan and performance of your house awning UK.
Professional
fitting
Up To 5 -10
Year Guarantee
Wide range of
colours & accessories
Interest-free
finance
Fabrics with maximum
UV protection
Start Creating Your House Awning
With over three hundred colour variations available, we are sure that we will be able to meet your colour scheme requirements, however specific they may be. We pride ourselves on the level of customisation we offer to all of our customers, allowing them to add a personal touch to their house awning so it perfectly matches the style of their home. Choose from a wide range of choices when it comes to the type of fabric and browse our catalogue so we can colour match if for you, perfectly complimenting the exterior of your home.
Whatever you are looking for, from dutch canopies to garden shades, finding the ideal house awning for your property has never been so straightforward. If you would like more information about our range, get in touch with our experienced and helpful team today so you can get one step closer to your perfect house awning UK.
---
For A Professional Awning Installation Service, Regal Awnings Are Always On Hand To Help.
Get in touch with our experienced and helpful team to find out more about our range of house awnings.