The Regal Group are on hand to create a truly spectacular glass verandas and glass room that embraces nature in all its glory, allowing you to enjoy the outdoors all year long, no matter if it is rain or shine. A glass room extension floods the room with light and provides an unhindered view of the surrounding nature, giving you a calming area to relax in all year round.
The addition of glass rooms are popular for residential spaces, bringing a new lease of life into properties both new and old. A glass sunroom is an energy efficient way to bring an array of sunlight into the property for everyone to enjoy, a wonderful option when looking to add additional space to your home.
Stylish Glass Rooms
Get In Touch
or
Request A Brochure
Competitively priced glass room extensions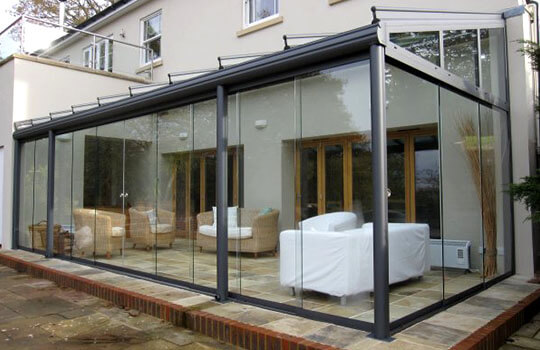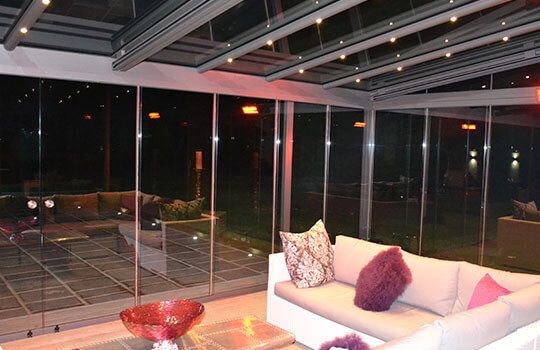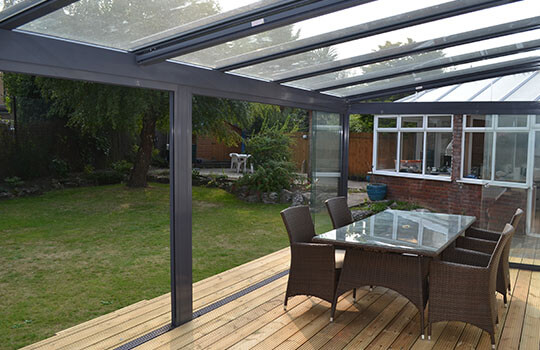 With some home owners looking for a larger house due to their growing family or lack of space, maximising your existing living space with a glass room extension is a great alternative. With the Regal Group, you can achieve the glass sunroom of your dreams within your budget, achieve all of the luxuries of a modern spacious home for a price that you can afford. From an architecturally magnificent glass room to simple but elegant glass roofs, we can provide a unique custom designed glass room extension that is of the highest quality, at a very competitive price.
Professional
fitting
Up To 5 -10
Year Guarantee
Wide range of
colours & accessories
Interest-free
finance
Fabrics with maximum
UV protection
Enjoy your glass sunroom all year round
Our glass sunrooms are designed to offer you a place where you can relax and enjoy nature, whilst still being able to feel cool in the summer and warm in the winter. An outdoor patio heater will allow the full view of nature to shine through without the crisp winter chill.
A big misconception with glass rooms is that they will drive up the energy bill as you try to cool them down during the summer and heat them up during the winter. This does not have to be the case at all, with the help of the Regal Groups customisation options, you can have an eco-friendly glass room that keeps ongoing costs to a minimum. We offer glass room extensions which are very efficient at blocking out the heat of the sun while letting in the sunshine during the summer, but allow you to enjoy your garden during the winter.
---
For A Professional Awning Installation Service, Regal Awnings Are Always On Hand To Help.
A glass room built to your requirements
A glass room extension is a beautiful way to create more space in your home, it can be just what you are looking for to revamp your space in a stylish and cost effective way. The Regal Group offer varying options of glass sunrooms, such as different finishes and types of glass, so you can get the perfect glass room to suit your needs. We can also help you to care of your glass room after installation, ensuring that it remains just as striking and well maintained for years to come.
Get in touch to find out more about our range of stylish glass rooms.
Get In Touch
or
Request A Brochure