Bespoke Smoking Shelters Design
Here at Regal Awnings, we sell a wide variety of Smoking Shelters. Perfect for pubs, cafes and restaurants, our Bespoke Smoking Shelters are the best way to recover business lost when the smoking ban came into effect. Our smoking shelters can also be printed and branded with logos or advertising, a great way to advertise. Providing a comfortable place for your customers to smoke is an ideal way to entice people into your establishment, increasing both your profits and customer satisfaction.
When you choose Regal Awnings we provide a comprehensive service, including:
Smoking Shelter regulations govern the requirements your installation must meet in order to be legally compliant. Our team will work with you to design a Commercial Awning which meets these requirements and the requirements of your customers. A perfect fit is guaranteed with Regal awnings.
Get In Touch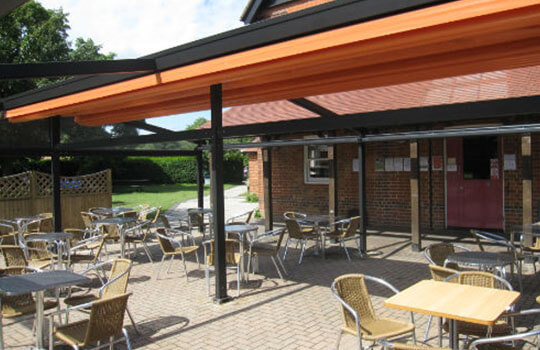 Obtain Your Free Brochure
Our brochure outlines our unparalleled range of awnings and canopies, including the unique options available with each of them. From the material design, frame colour and model type, to additional options such as lighting and heating, you can create the awning of your dreams with Regal Awnings.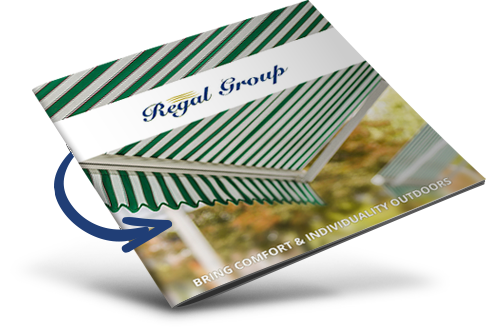 Professional Smoking Shelter Installations
All of our fitters are fully trained and qualified, ensuring the best quality Shelter Installation every time. They will be on hand to answer any questions you may have during the fitting process. Having your Smoking Shelter Installation properly done will extend its life and improve its efficiency.
Contact us
Our staff are on hand to answer any questions you may have. Get in touch today and we will be happy to help find the right smoking shelter for your business.
Don't forget, you can purchase our smoking shelters with interest free finance! Simply call us on 0800 002 9904 and request an appointment, remembering to quote 'WEB' for your exclusive discount!
To find out more about our smoking shelters for your property, contact our expert team, today.
Call us on
0800 002 9904
and talk to one of our staff members today.