Beautiful Garden Awnings by Regal Awnings. Whether you're searching for a canopy to keep the sun off your home or durable garden awnings to brighten up the exterior of your house, you can feel confident you'll find a wide array of different awnings at Regal Awnings. Made to measure, all our Garden Awnings come in a range of colours and materials to provide a bespoke solution for your needs. From providing a shaded area on a patio to shielding your home from the glare of the sun, a garden awning is a fantastic addition to any residential property. Unlike other firms, Regal Awnings have their own specialist team of fitters so you can feel confident your garden awning will be fitted professionally and securely and will stand the test of time. To discuss your needs or to find out more about our canopy range, call us on 01708 869290.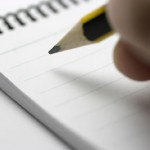 "Quick & efficient installation, great quality workmanship."
Mrs. Munday
Garden Awnings With A Bespoke Design
Garden awnings can transform your garden to provide you with a relaxing experience come rain or shine. Your garden awning design can be tailored to match your home, so if you have a modern interior, we can match the awning of your choice to your interior design. Alternatively, if you have a classic interior, you can be sure we will have the right choice out of our selection of garden awnings for you. There's plenty to choose from here at Regal Awnings and you can be certain that the experienced professionals who fit your garden awnings will ensure that it is done so quickly and efficiently to ensure your garden awnings is as reliable as possible.
We understand that every home and every space is different, meaning all of our garden awnings are completely bespoke in order to suit your needs. There's plenty that you can choose from in terms of colour, style and garden awning design, so you will never have to fear that your garden awning will look out of place. On top of our garden awning installation service, we will also provide you with repairs so you can be sure that your garden awning will last a lifetime. There's nothing better than having a comfortable place to sit outside in the shade during the summer, or a sheltered place to hide from the rain if need-be, so make sure to check out our garden awnings today.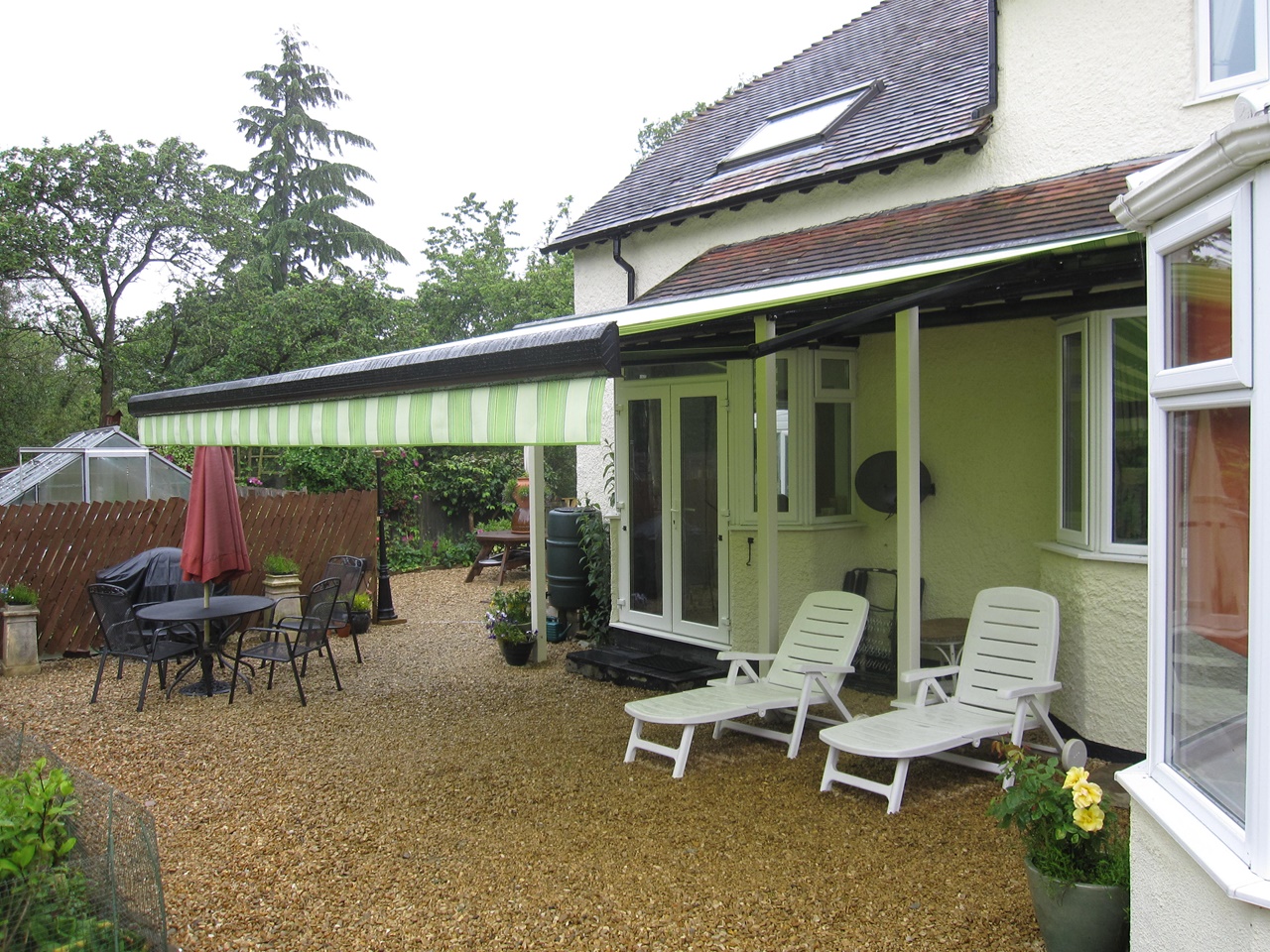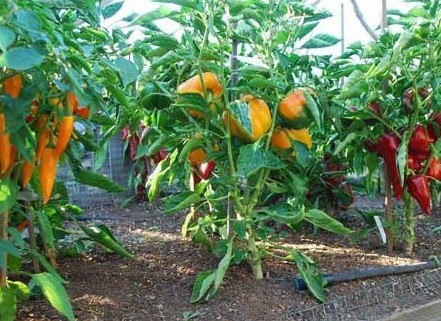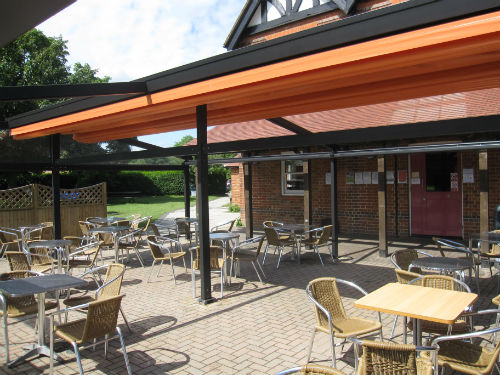 The Installation Process
Regal Awning provides installations, servicing and repairs on your Garden Awning. If you are interested in any of our Garden Awning Installations, Garden Awning Servicing or Garden Awning Repairs, have a look over our website for more information. Alternatively, you can call us or request a brochure or make an appointment in-person with one of our product advisers. For custom-made Garden Awning Installations that will last you a lifetime, look no further than the selection found at the Regal Group. We will be happy to provide you what you need to enhance the exterior of any building that you own.
With a huge range of colours, designs and bespoke fittings to choose from, you can be sure that your garden awnings from Regal Awnings will be tailored to totally suit your needs. Whether you're in need of manual or electric garden awnings, our experts can provide you with the awnings that suit you best. Garden awnings are the ideal addition if you're looking to adapt your houses' exterior under a budget, but in a classy and sophisticated way. No matter what you choose when it comes to your garden awning, you can be sure that our experts can provide you with some of the most in-depth advice to ensure your selection is truly suited to your requirements.
No matter what you need when it comes to garden awnings, our specialists are on hand to help. Get in touch with a member of our expert team to create the sheltered outdoor space you always wanted today. Contact us now!Call us on 01708 869290
"Very pleased with the work carried out."
Mr. Clarke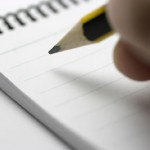 Don't forget, all of our awnings can be purchased using our No Interest finance options. Alternatively you can buy now and pay on completion, giving you peace of mind that the job will be completed to your satisfaction, and flexibility for when you wish to have it installed.