As leading providers in residential awnings, Regal Awnings are the number one choice when it comes to installing a garden shade canopy. With a variety of styles, designs and sizes available, you can choose exactly how you want your garden shade canopy to look and make it bespoke to your property. Whether you want to brighten up the exterior of your property or make the most of your patio or garden space, our garden shade canopy will protect you from all elements.
Get In Touch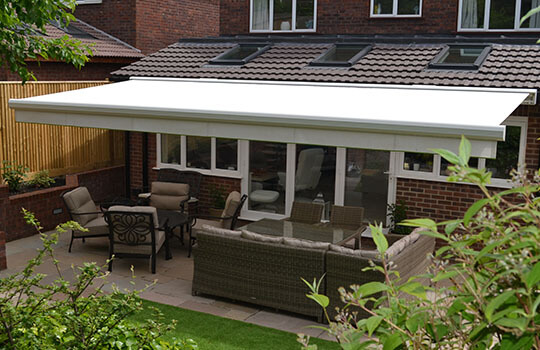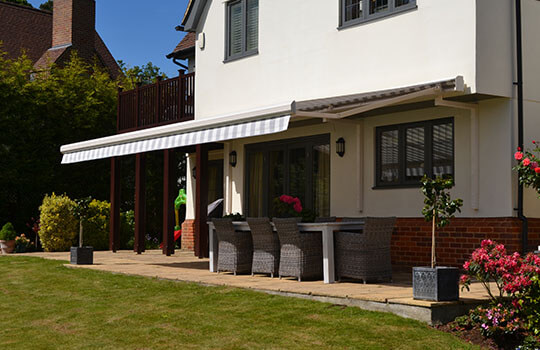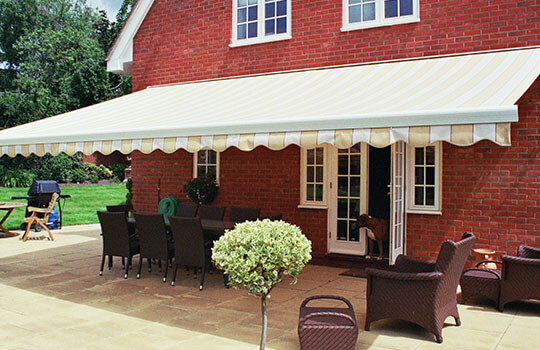 Garden Shade Canopy Installation
Unlike other awning companies, we ensure that every garden shade canopy design is designed by the individual so that it ticks all the boxes. What's more, every garden shade canopy we install will be measured and made to the specific requirements of your property to ensure a custom and accurate fit. Our in-house team can install your new garden shade onto your property and provide you with any information you need when choosing the design of your new canopy. At Regal Awnings, we deliver an unrivalled and personalised service tailed to you and your residential property. Our team of in-house specialist fitters are always on hand to make sure your new garden shade installation has been conducted correctly and securely, helping to extend the lifespan of the garden shade canopy, making products provided by us the best value around for garden shades.
---
For A Professional Awning Installation Service, Regal Awnings Are Always On Hand To Help.
Read Our Brochure For Inspiration
Our brochure outlines our unparalleled range of commercial awnings, residential awnings and canopies, including the unique options available with each of them. From the material design, frame colour and model type, to additional options such as lighting and heating, you can create the awning of your dreams with Regal Awnings.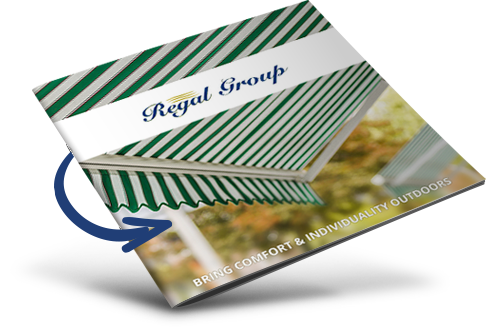 Choose Regal Awnings For Your Bespoke Garden Shade Canopy
Whether you would like a modern or traditional style garden shade, you can choose every detail of your new garden shade. We understand the importance of the canopy matching the exterior of your property, which is why we will assist you in finding a colour scheme and design that works best. After all, a bespoke garden shade canopy can increase the value of your property on its own. Form a block colour to the classic stripes, whatever your personal preferences are, we can make it happen when designing your garden shade from our durable and high-quality materials.
At Regal Awnings, we want to encourage you to enjoy spending time outside, which is why we have such an extensive range on offer, so you can get your garden shade design just right.
Transform the exterior of your home with a garden shade canopy today and save money on your bills, as well as improve your carbon footprint. This long-term investment will last for years, so you can continue to enjoy your outside space, but with the privacy from your garden shade canopy.
If you would like any further information about how you can design a garden shade canopy, don't hesitate to get in touch with our professional and expert team. We will provide you with everything you need to know about our products, services and garden shade canopy installation. We also have a brochure, which you can obtain on request.
For more information about our garden shade canopies, don't hesitate to contact our team, today.
Call us on
0800 002 9904
and talk to one of our staff members today.
Get In Touch
or
Request A Brochure