It's never been easier to enhance your outside space than now with our extensive collection of residential awnings. By installing a residential awning into your property, you can make the most of your garden or patio throughout the year, come rain or shine. Entertaining guests has just become simpler with the installation of a residential awning onto your property; add a table and chairs and you're away! Providing you with shelter no matter the weather, a residential awning allows you to use your garden all year round.
All Of Our Residential Awnings Are Made To Order
Get In Touch
or
Request A Brochure
The Benefits Of Installing A Residential Awning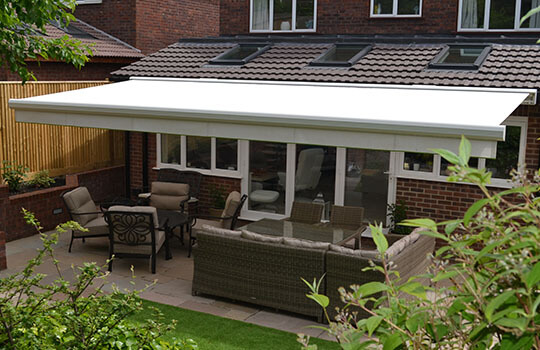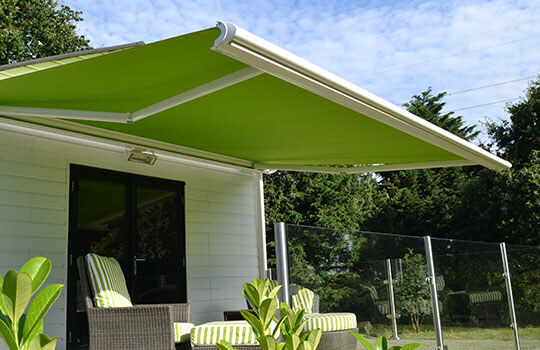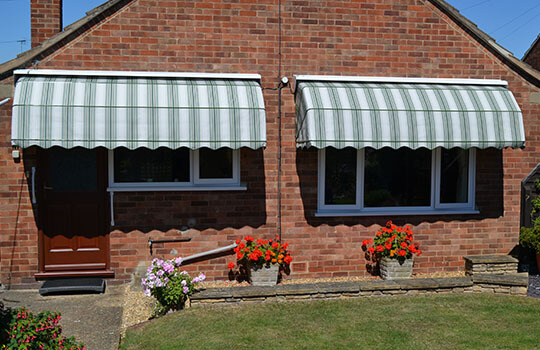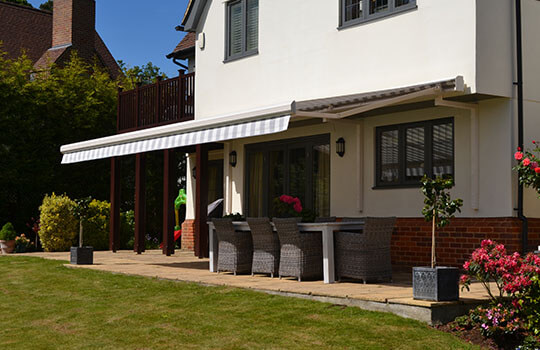 During the summer months, a residential awning is ideal for preventing you from overheating. Protecting your property from constant sun exposure, awnings act as an external blind that shade you, your property and your furniture. The sun can damage internal furnishings, which is why installing an awning is perfect.
Residential awnings don't just provide the benefit of shelter from all the elements; a well fitted awning installation can help to cool down your home and can even prevent glare in the hotter seasons.
In addition to protecting your property from the weather, residential awnings can also add value to your property, due to the extension of living space you have created. This is more appealing to homeowners, resulting in the price of your property increasing.
Professional
fitting
Up To 5 -10
Year Guarantee
Wide range of
colours & accessories
Interest-free
finance
Fabrics with maximum
UV protection
Choose Regal Awnings To Install Your Residential Awning
At Regal Awnings, all our residential awnings are made to order, so every awning is bespoke to the individual. Therefore, you can design the residential awning to meet your specific requirements, including the colour, style and size, meaning you will always get a perfect fit for your property.
Our experienced team deliver professional fitting and will always make sure that your new awning has been fitted correctly so it will perform to the highest quality. Due to the knowledge and technical expertise of our team, you can rest assured that your new residential awning will be fitted properly and accurately, increasing the lifespan and performance.
---
For A Professional Awning Installation Service, Regal Awnings Are Always On Hand To Help.
We pride ourselves on the level of customisation we offer all our customers, allowing them to add a personal touch to their residential awning. From Dutch Canopies to garden shades, finding the ideal awning for your property is straightforward with Regal Awnings.
With over three hundred pattern variations and three different manufacturers, we are sure that we will be able to meet your specific colour scheme requirements, so you don't have to settle for anything but perfection. In addition, we also offer a wide range of choice when it comes to the type of fabric for your residential awning. Choose any colour scheme you would like from our catalogue online or in store, and we can match if for you, so your new awning works well with your properties' exterior.
If you would like more information about our range of residential awnings, get in touch with our experienced and helpful team, today.
Get in touch with our experienced and helpful team to find out more about our range of residential awnings.
Get In Touch
or
Request A Brochure