As homeowners are forced to start looking for smaller houses because of the economy or maximize the living spaces they do have, glass rooms that are flooded with light and provide an unhindered view of nature is the perfect balance between the two. The addition of glass rooms for both residential and commercial spaces is a wonderful option to add space to a property in a beautiful, energy efficient way that brings new life into properties both new and old.
Stylish Glass Rooms
Get In Touch
or
Request A Brochure
High quality, competitively priced glass rooms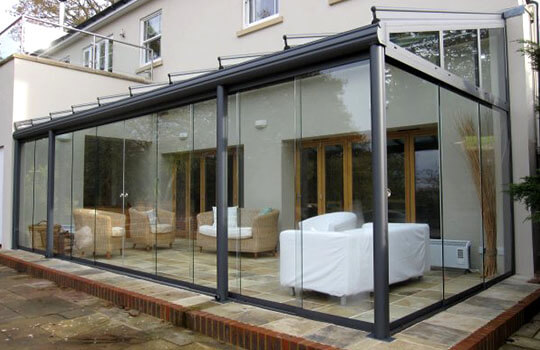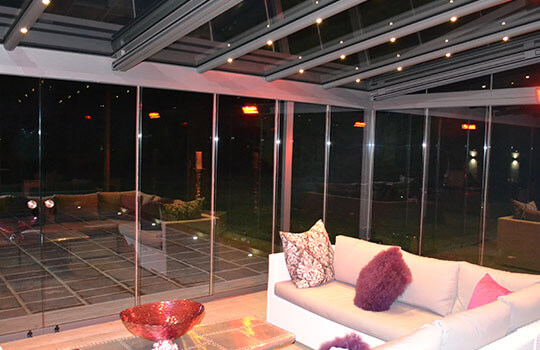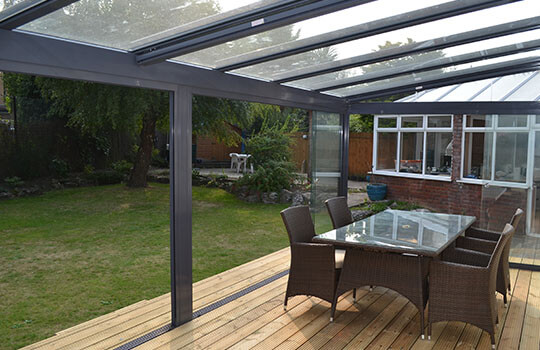 The Regal Group can help to create a truly spectacular glass room that embraces nature in all its glory while allowing a home or business owner to enjoy nature all year long, no matter if it is rain or shine. From an architecturally magnificent glass room to simple but elegant glass roofs, we can provide uniquely practical custom designed glass rooms that are of the highest quality as well as a very competitive price. With the Regal Group you can have that glass room of your dreams while meeting your design budget and achieving all of the luxuries of a modern spacious home.
Professional
fitting
Up To 5 -10
Year Guarantee
Wide range of
colours & accessories
Interest-free
finance
Fabrics with maximum
UV protection
Superbly designed glass rooms for all weather conditions
Our glass rooms are designed to offer you a place where you can relax and enjoy nature, but still be able to feel cool in the summer and warm in the winter if using an outdoor patio heater while allowing the full view of nature to shine through. A big misconception with glass rooms is that they will drive up the energy bill as you try to cool them during the summer and heat them during the winter. However, with the help of the Regal Groups customization options you can have an eco-friendly glass room that is very efficient at blocking out the heat of the sun while letting in the sunshine during the summer and keeping the warmth from seeping out into the frigid cold during the winter.
---
For A Professional Awning Installation Service, Regal Awnings Are Always On Hand To Help.
Glass rooms built to your requirements
Along with varying options on glass rooms such as different finishes and types of glass, the Regal Group can also help you to care for your glass rooms so that they are as beautiful and well maintained years into the future as they were when they were built. Glass rooms are a beautiful way to create more space in a home or business and can be just what you are looking for to revamp your space in a stylish and cost effective way.
Get in touch to find out more about our range of stylish glass rooms.
Get In Touch
or
Request A Brochure