If you're thinking about enhancing the exterior of your home or commercial property you've probably wondered what exactly would look best and add a little flourish to make it look nearly brand new again. Sometimes it can be as simple as adding new windows or painting the exterior a new color, but if you are looking for something with a little more substance, glass verandas might just be the best thing you could add to your home's exterior. Glass verandas are a wonderful way to add a bit of visual enhancement to any home or business exterior without making serious structural changes.
Get In Touch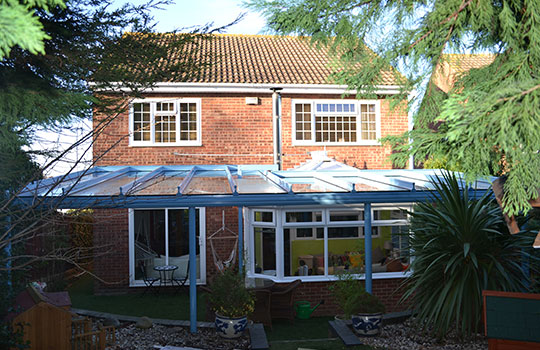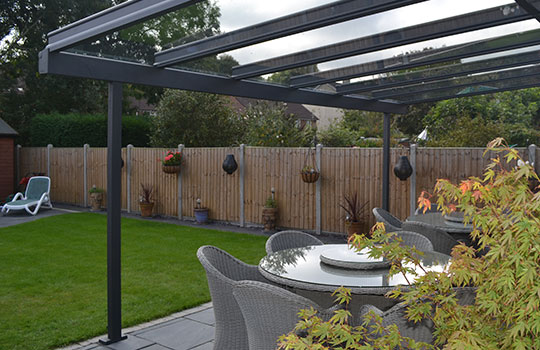 Sit and enjoy your garden, all year round!
Glass verandas help to give your home or business a year round place where you can sit and enjoy your garden even in the rain while adding a hint of class and sophistication. For commercial businesses, glass verandas are often seen in the front entrance, offering a grand entrance to a business that can make a truly stunning first impression for visiting customers. Whether you want to enhance your residential home with a glass veranda that offers protection year round or you want to create a visually captivating place for your customers to be protected from the elements, the Regal Group can help you enhance your property with stunning glass verandas that are truly exceptional.
---
For A Professional Awning Installation Service, Regal Awnings Are Always On Hand To Help.
Obtain A Brochure
Our brochure outlines our unparalleled range of awnings and canopies, including the unique options available with each of them. From the material design, frame colour and model type, to additional options such as lighting and heating, you can create the awning of your dreams with Regal Awnings.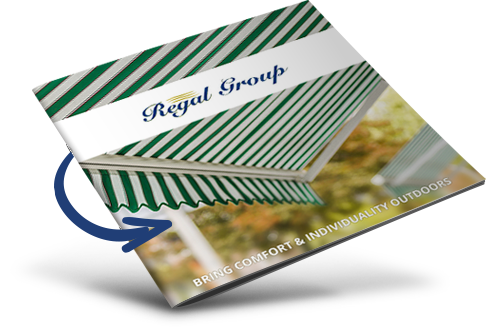 Add space to your home or office
The Regal Group has a large selection of glass verandas that can enhance your home or commercial property by offering an added space that lets the sun shine in while protecting you or your vehicles from the elements year round. Glass verandas are similar to awnings, but are made of a glass top so that the beautiful sunlight is unhindered while protecting you from any rain that might come along. You can find glass verandas in a variety of different styles, shapes and with a number of attractive features so that you can get the benefit of a covered patio, porch, etc while still seeing nature in all its glory. Whether you're looking for a glass veranda for your back patio to offer an outside addition of space to your residence or you want to add a glass veranda to a commercial property to offer customers a place to sit under while visiting your business, the Regal Group can help you to create custom bespoke built glass verandas for any need you may have.
If you would like more information about our range of glass verandas, get in touch with our team.
Call us on
0800 002 9904
and talk to one of our staff members today.
Get In Touch
or
Request A Brochure