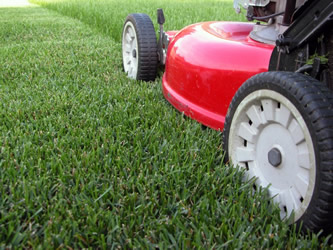 When looking to utilise a small garden space, it's all about making the most of the space that you do have. When you have a small space, you don't want to waste a single square inch and so unique ideas are needed in order to ensure that your small garden looks as spacious and as welcoming as can be. Below are just some of the techniques that you can use to make the most out of your smaller garden and make it a unique space to be enjoyed by all who visit.
Height
When dealing with a smaller space it is important to make use of all of the space that you have. By opting for tall or wall-climbing plants, for example, you can make the most of the space that you have and add the illusion of height. By allowing plants to grow upwards you are forcing the human eye away from the actual size of the space and adding a sense of depth, making the space appear larger than it really is. Plants such as clematis can add depth when trained to climb and even add a pop of colour to the space and attract wildlife in order to really utilise your garden
Bright Colours
Colour is important when trying to liven up a smaller space, as it draws the attention away from the size and towards what is grown within it. In addition to the colour of the plants, you can add colour with the furniture that you place within the space, with bright and vibrant colours drawing the attention of the eye, and colours such as brown promoting a natural-looking space that all blends into one another. While this could be something to avoid in a larger space, it can benefit a smaller garden with strategically placed plants capturing the essence of the garden and utilising what you have.
Utilise The Space You Have
When looking to create a stylish garden within a small space it is important to make the most of the space you have. With techniques such as installing window boxes and potting plants in levels it allows you to add height as previously mentioned, whilst promoting the utilization of the limited but useful space that you do have. A great example of this can be found in terrariums, where a miniature ecosystem is created within a confined space.
Additionally, you could consider adding a canopy or awning to your space to keep it cooler during the hot months or dry when it rains. Here at Regal Awnings, we can offer you a unique design for residential awnings completely customisable to your home and the size of your garden. We also offer the ability to completely customise the fabric to your own personal needs in order to make your unique canopy feel like an extension of your home.
No matter the size of your garden, it truly is the perfect place to relax and enjoy the summer nights with family and friends or even get some fresh air even when the weather's a little dull. With a canopy or awning, you can protect your space, no matter the size, ready for anything the weather tries to throw at your garden. For a quote or to find out what we can provide for your garden, get in touch today!